Is it Too Easy to Get a Mortgage?
YOUR MIDDLE TENNESSEE REAL ESTATE PROFESSIONAL
Is there another mortgage bubble building?  (Translation: is it too easy to get a mortgage these days?)  There is little doubt that it is easier to get a home mortgage today than it was last year.  This is as true in Middle Tennessee as it is nationwide. A client in Murfreesboro, TN expressed her concern that if lending standards become too lax, then we could experience another housing market crash.  Is that really where we are headed?
The Mortgage Credit Availability Index (MCAI), published by the Mortgage Bankers Association, shows that mortgage credit has become more available in each of the last several years. In fact, in just the last year:
More buyers are putting less than 20% down to purchase a home
The average credit score on closed mortgages is lower
More low-down-payment programs have been introduced
This has some people worrying that we are returning to the lax lending standards which led to the boom and bust that real estate experienced ten years ago. If you own a home in beautiful Smyrna, TN or really anywhere near Nashville, one of the hottest real estate markets in the nation where housing prices continue to rise, the prospect of a mortgage bubble may be bothering you. Let's alleviate some of that concern.
The graph below shows the MCAI going back to the boom years of 2004-2005. The higher the graph line, the easier it was to get a mortgage.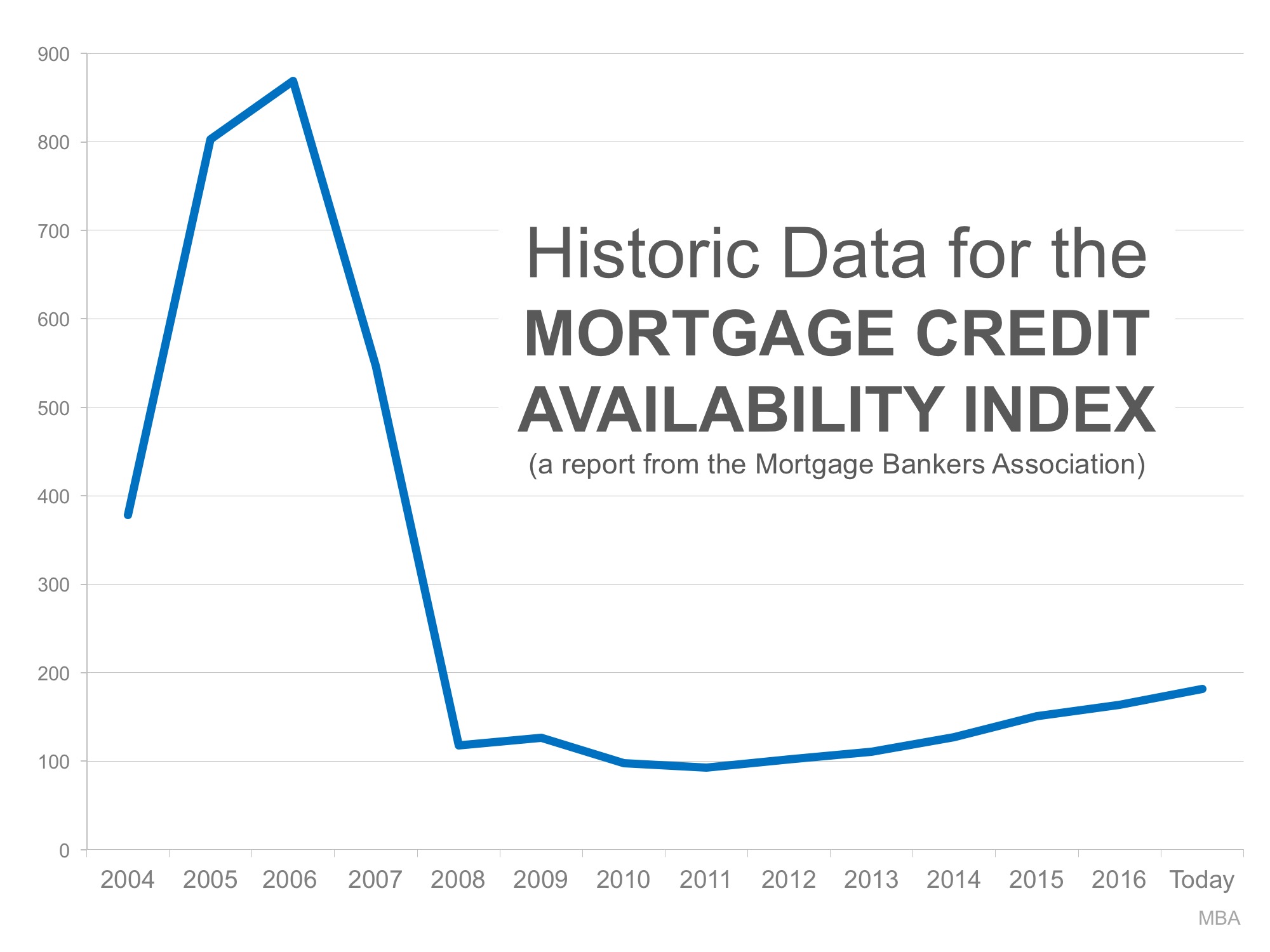 As you can see, lending standards were much more lenient from 2004 to 2007. Though it has gradually become somewhat easier to get a mortgage since 2011, we are nowhere near the lenient standards during the boom.
The Urban Institute also publishes a Home Credit Availability Index (HCAI). According to the Institute, the HCAI:
"Measures the percentage of home purchase loans that are likely to default—that is, go unpaid for more than 90 days past their due date. A lower HCAI indicates that lenders are unwilling to tolerate defaults and are imposing tighter lending standards, making it harder to get a loan. A higher HCAI indicates … it is easier to get a loan."
Here is a graph showing their findings: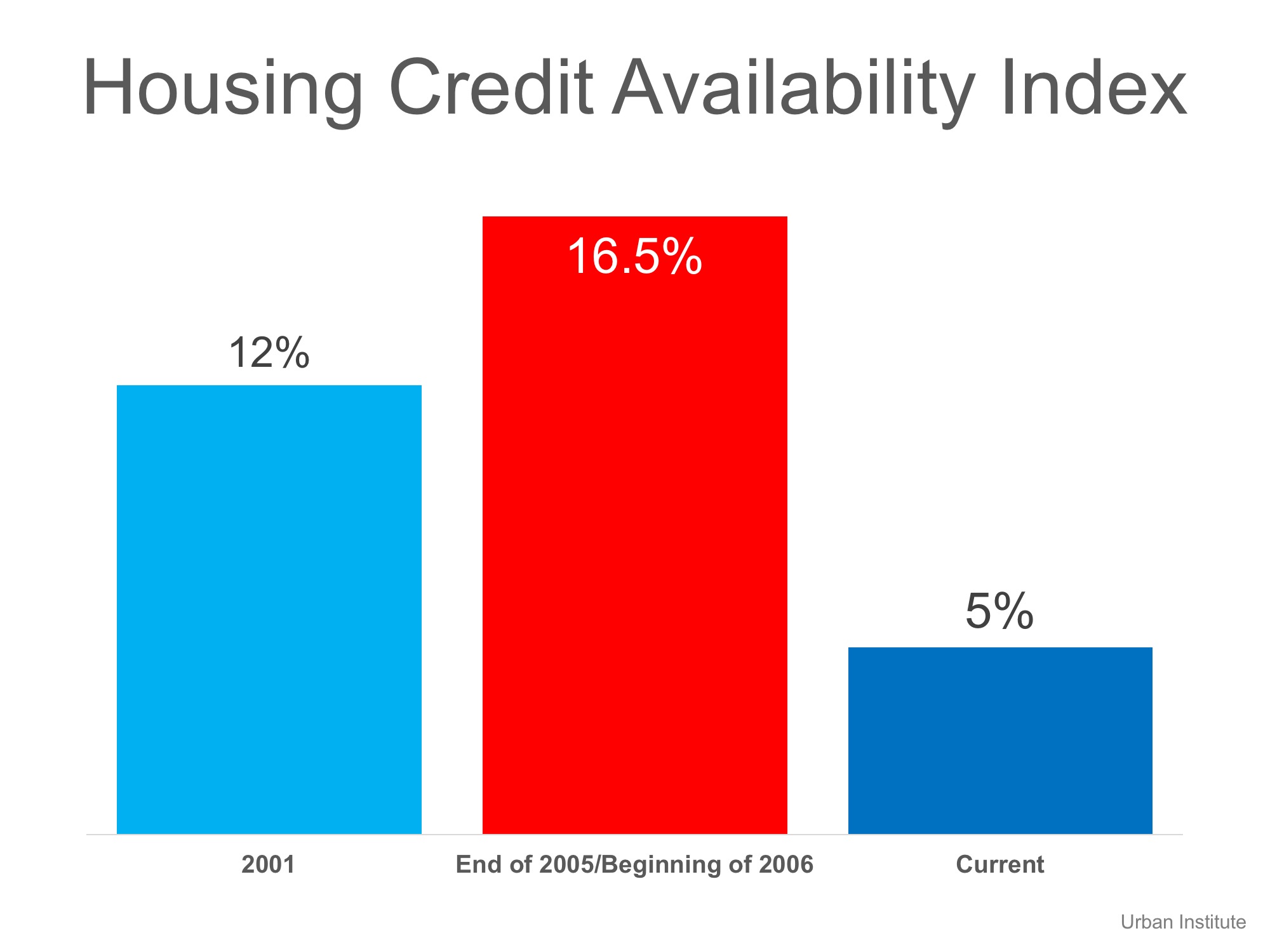 Again, today's lending standards are nowhere near the levels of the boom years. As a matter of fact, they are more stringent than they were even before the boom.
Bottom Line
It is getting easier to gain financing for a home purchase. However, we are not seeing the irresponsible lending that caused the housing crisis.
You might also enjoy:
---
Aaron Lovett is an awesome full-service Realtor in Smyrna, TN, working out of the Weichert Realtors – The Andrews Group office in Murfreesboro, TN. His service area includes Smyrna, Murfreesboro, the remainder of Rutherford county and surrounding areas, including Nashville and Davidson county. He cares for the needs of sellers, buyers, and investors. Aaron has lived in Middle Tennessee for over 20 years. He takes pride in helping home buyers and sellers reach their real estate goals.